What is Turkey Hunting University?
Watch this brief video to learn what Turkey Hunting University is, how it works, and how it can help you become a better turkey hunter.
GET STARTED NOW
Turkey Hunting University is a great new tool that will help both beginner and intermediate level turkey hunters take their passion to the next level. Having access to dozens of courses taught by some of the best turkey hunters out there, you now have the tools that will make you a better turkey hunter than you ever thought possible. Whether you are looking for tips on scouting, tactics, proper gear or how to make the most of your successful harvest, Turkey Hunting University has it all!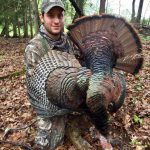 Josh M., Pennyslvania
Great tool!
Andy and these other turkey killers have really put out some incredible content that can aid any level of turkey hunter. My aspiration is to kill the U.S. Super Slam and these videos give me a full bag of tricks to try on wise old gobblers. Also, they cover everything from what to pack to sighting in my shotgun. If nothing else, it gives me some time to listen to turkey talk in the offseason! 5 stars!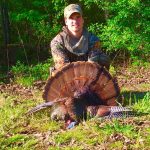 Cameron W., Tennessee
Incredible Content
As a new inexperienced turkey hunter this content has been incredibly helpful and convenient. I'm able to learn from the successes and failures of years and years of hunting experience. There's no other place I could get this much insight from so many different quality turkey hunters.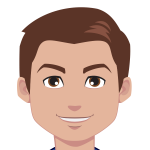 Joey T., Alabama
Great job!
Meet Our Instructors
With over 150 years of experience, our instructors will help you have more success this turkey season.